GJC Foreign Media Assembly's declaration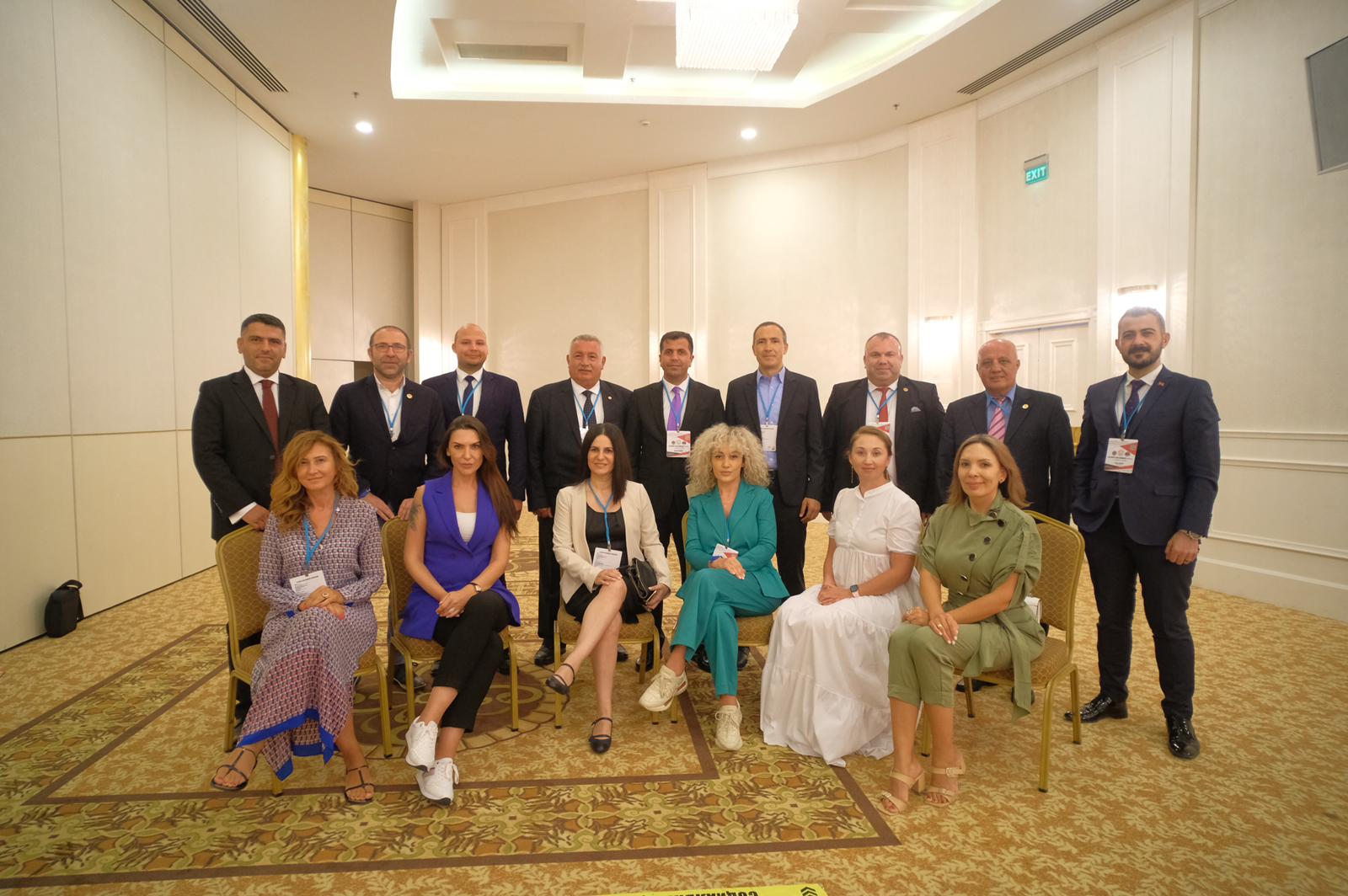 The Foreign Media Assembly of the Global Journalism Council (GJC) held its ordinary meeting in Alanya, which was postponed due to the pandemic. In a written statement after the meeting, it was emphasized that the council, with members of the external media and their external representatives, will continue to support the public diplomacy activities of our country.
Deputy Speaker of the Assembly Benan Kepsutlu and members of the Executive Board of the Assembly, including Yakup Aslan, Adil Elmas and Ekaterina Gündüz, attended the Alanya meeting of the GJC Foreign Media Assembly decisively led by the Chairman of the Foreign Media Assembly Elşad Eyvazlı. The meeting, which was attended by GJC Deputy Chairman Ismail Bayazit and GJC Vice Chairman Kahraman Halisçelik and GJC Deputy Secretary General Aynur Tattersall, was broadcast live on Azerbaijan Media Turkish television channel. At the meeting, where many members of Parliament and foreign representatives could not attend due to the quarantine practices still in force in foreign countries, the problems of journalists on a global basis, as well as the opportunities for cooperation between Turkish journalists and foreign journalists, were discussed. At the meeting, which emphasized the global importance of press freedom within the framework of press ethics, representatives of each country of the GJC expressed their views and suggestions. At the meeting, while criticizing the differences in the way governments across countries view the journalism profession, it was also discussed what kind of road map can be drawn against the acts of violence against members of the press and how to be "one voice".
Problems faced by foreign journalists serving in Turkey were also addressed. It was decided to contact the relevant units about the solution of the problems encountered during the duty, especially accreditation, and also to explore the possibilities of meeting with the Minister of Foreign Affairs of the Republic of Turkey Mevlüt Çavuşoğlu in an "off the record" conversation in order to be informed about Turkey's active foreign policy.
In addition to the importance of the journalism profession's mission to inform society, it was noted that the number of female journalists in the executive category is small compared to male executives in Turkey and around the world. The GJC Foreign Media Assembly, which made important decisions for the 2021-2022 working period, discussed new projects that can be implemented and developed solution proposals related to this process. In addition, as a result of regular meetings every month with its members in Turkey and representatives abroad, which currently reach 45, it was agreed that it should prepare an assessment report on a regular basis.