GJC, message for its first anniversary of establishment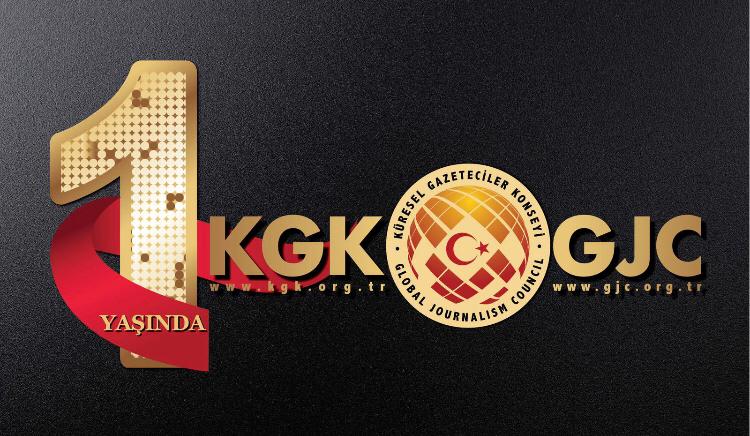 The Global Journalism Council, who has brought a new meaning and a breath of fresh air to journalism proffesional organisation, is now celebrating the first anniversary of its establishment.
The Global Journalism Council (GJC), established with the Presidency approval numbered 1660 and dated 14 October 2019, won numerous victories in a short period of time all across the world and specifically in Turkey by completing most of its establishment and organisation process.
GJC, who has opened working offices in İstanbul and headquarters in Ankara from the date it was officially opened, has appointed representatives in our other 79 cities.
Furthermore, GJC, which has representatives in 34 countries in accordance with its mission, has emerged as the one and only media professional organisation that incorporates mainstream, local, and foreign media.
GJC, aside from its professional activities, being aware of the geo-strategic position of our country, has always supported the State of the Republic of Turkey's and the Turkish Nation's rights to sustain peace and wealth. It is tenacious and determined to fulfill its duty in order to protect and uphold these rights. GJC structured itself to explain Turkey's national interests abroad and to explain Turkey's justified theses around the world using strategic communication procedures and methods by supporting our country's public diplomacy activities.
As a matter of fact, ever since our establishment, "The Media Meetings" made in TRNC, Azerbaijan, and Germany, and 21. World Russian Media Conference activity that we hosted -attended by approximately 160 Russian-speaking journalists- is one of the contributions we made to our coountry's public diplomacy.  We are determined to continue our activities that we had to pause because of the pandemic, right where we left off after the pandemic.
Taking into account the accelerated digital transformation of the media in recent years, GJC is also ready to take the initiative to prepare media organizations and journalists for the future, which it has been up to date with "Anatolian Media Meetings" held throughout Turkey. Because of the pandemic, as in almost all field, there were serious problems in the media sector. Traditional media, which entered a troubled process of digital change and transformation, experienced even more difficult days in the pandemic, dozens of newspapers and televisions were closed in local and widespread media, and many of our colleagues became unemployed. As GJC, we continue to work and attempt to reduce the difficulties and pains of the transition to digital transformation and the transformation process, which affects our sector very quickly. Our world has now become a digital village. For this reason, journalism needs to be restructured and shaped according to this new situation that has emerged.
As GJC, we want a new legal regulation that concerns all media areas in our country to come to the agenda of TGNA in the new legislative period. Our initiatives in this direction continue. Depending on digital transformation, Turkey should immediately legislate a regulation on traditional and New Media tools, journalists and professional organizations with reports they receive from universities and the field. The integration of traditional media with the new regulation, which will include the Internet and social media, should also be regulated by the legislator.
Global Journalism Council (GJC) has brought a breath of fresh air into the journalism profession and provided a new opening for journalists in the advanced level of information and communication technologies and the advanced social convergence that they lead around the world. The GJC  gives its members a global and universal perspective and provides the members with professional principles, virtues and values that oversee the whole world and humanity.
Freedom of the press and the principles of universal journalism are among the issues that the GJC is most sensitive about. The GJC is aware that no censorship and prohibition efforts will yield results in the age we are in. Furthermore, the GJC understands that "Free media is the most effective catalyst for national development." and is aware of its importance and necessity in the realization of national development.
We are honored and glad to have entered our second year by completing our first year on this path that we have set out to in accordance with our goals and aims. We share our joy and happiness with our members, colleagues and the Supreme Turkish nation; and offer our heartfelt love and respect to all who support us.
14.10.2020
GLOBAL JOURNALISM COUNCIL
ADMINISTRATIVE BOARD