Global Achievement Awards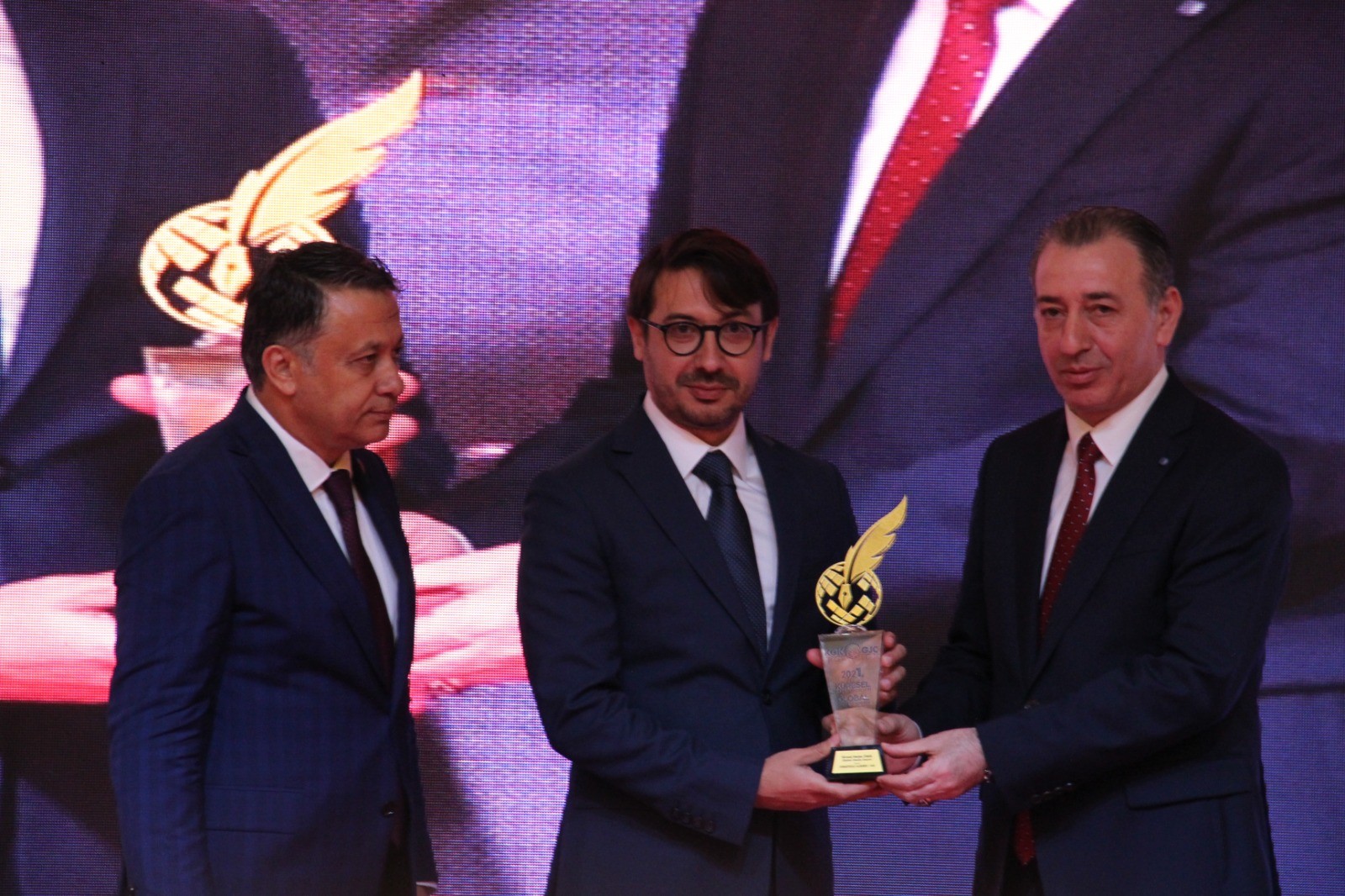 "Global Achievement Awards" were presented by the Global Journalism Council (GJC) to institutions, organizations and individuals, including Anadolu Agency (AA).
The gala night and award ceremony within the scope of the "GJC Alanya Meeting" event, which brought together more than 100 journalists from Turkey and abroad, was held in the ballroom of Lonicera Hotel in Alanya. The ceremony was attended by the full staff of Alanya protocol. In addition to the guest GJC members, Alanya Journalists' Association members were also present. Benan Kepsutlu, member of Global Journalism Council, was the master of ceremonies for the event.
The evening started with a tribute in honor of journalists who lost their lives as result of coronavirus.
Global Journalism Council Chairman Mehmet Ali Dim made the opening speech, where he stated that the Council, as a press related non-governmental organization, operated to ensure professional unity, solidarity among members of media.
Speaking at the Gala, Aydın Maruf Selim; Minister for Minorities of the KRG in Iraq and Member of the Executive Board of the Iraqi Turkmen Front, stated that Turkey is a very important country.
"As an Iraqi Turkmen, we always support the relations between Turkey and Iraq." the Minister, who received the Global Courage Award, said.
Addressing the importance of the media, Selim added: "Anadolu Agency has been the voice of all oppressed people, especially the Turkmen. The Agency has become the voice of the oppressed all over the worl. So we express our gratitude to Anadolu Agency and its management."
MHP Antalya Deputy Abdurrahman Başkan, who gave the award to Minister Selim, said in his speech that every journalist is a leader of opinion in society.
Serdar Karagöz, Chairman and General Manager of Anadolu Agency, who was awarded the Global Media Award, thanked the Council for the award. Stating that AA is 101 years old, Karagöz said: "Anadolu Agency will become a more prominent media organization in the coming period."
Turkmen Minister Aydın Maruf Selim presented the award to Mr. Karagoz.
TFF Disabled Sports Coordination Board Chairman Ömer Gürsoy received the Global Sports Award on behalf of the Amputee Football National Team.
"Global Loyalty Award" was given to Talha Altınkaya, the son of a founder of Global Journalism Council, Veli Altinkaya, who lost his live due to coronavirus.
Also, "gratitude" plaques were presented to the Deputy Secretary General of Turkic Council General Ömer Kocaman, the Albanian representative of the Global Journalism Council Anisa Bahiti, Mayor of Alanya Adem Murat Yücel, Alanya Chamber of Commerce and Industry President Mehmet Şahin, businessmen Uğur Sipahioğlu and Hasan Uysal.
The Gala night continued with music and entertainment.