Kazakh Journalists Became Turkiye's Cultural Ambassadors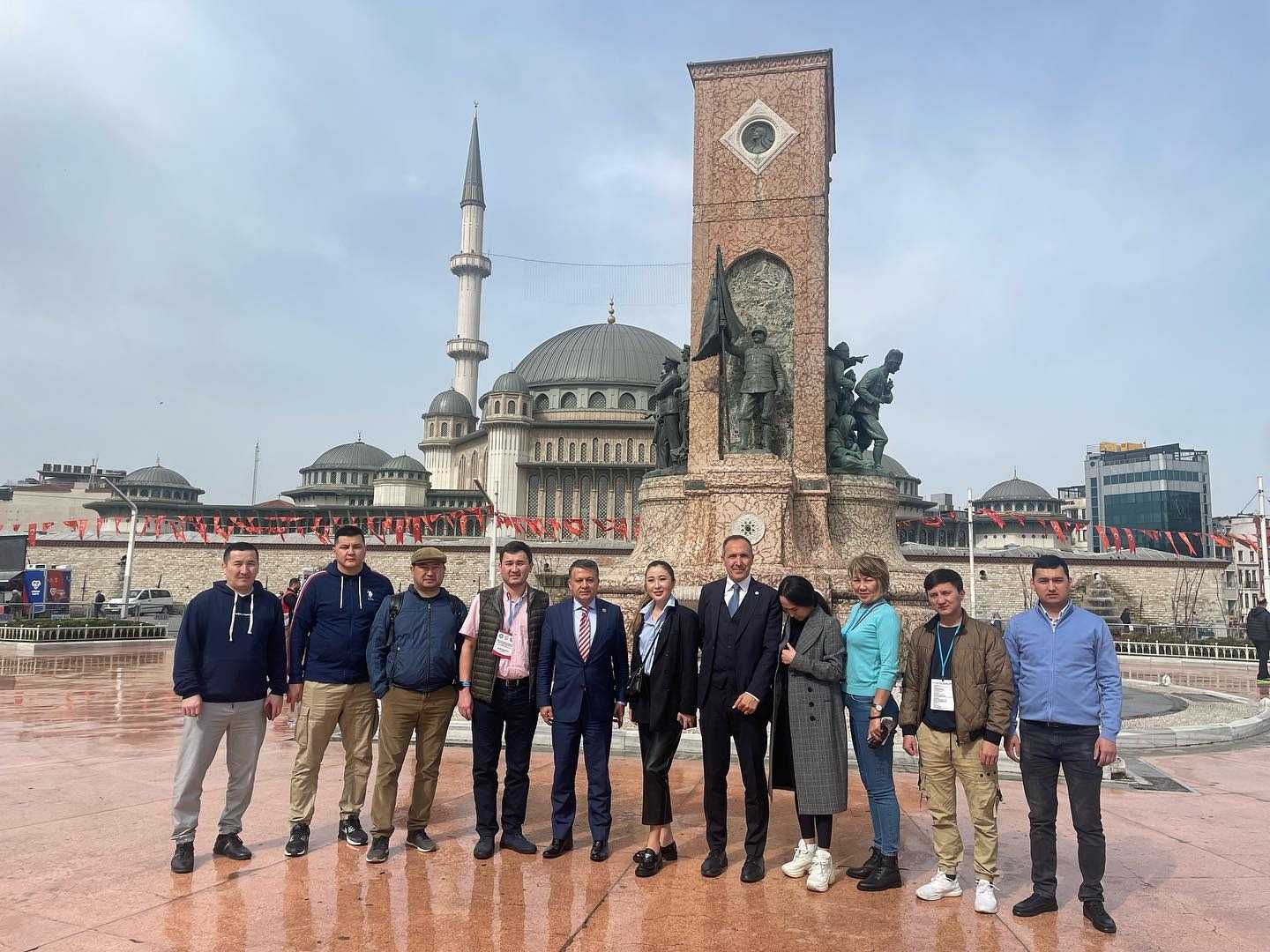 Global Journalism Council (GJC), which has launched a successful media school to support Turkey's "Public Diplomacy" activities, hosted leading journalists from Kazakhstan in Istanbul and Bursa.
Visiting journalists, who took part in 5-day program organized by GJC, toured cultural and touristic sites in both Istanbul and Bursa.
WELCOME TO ISTANBUL
Guest journalists started their trip by visiting Istanbul Press Museum, Hagia Sophia Mosque and the historical peninsula, after which they were accepted by Baghdad Amreyev, the Secretary General of the Organization of Turkic States. Kazakh journalist held a meeting with GJC member Turkish journalists at the GJC Istanbul office in Cihangir. The meeting was attended by GJC Chairman Mehmet Ali Dim, Press Secretary of Organization of Turkic States and Vice Chairman of GJC Kahraman Halisçelik, Foreign Media Assembly Deputy Chairman Benan Kepsutlu, mainstream Media Members Ferhat Yıldırım, Ahmet Coşkunaydın and Ferhat Flex, Advisory Board Member Nalan Yazgan, Atilla Diler and Emral Cömert. Canan Ekici, Halit Akgul and Aykut Gulerik.
Addressing the delegation at the GJC Istanbul Office, GJC Chairman Mehmet Ali Dim said, "We aim to create synergy in the axis of media friendship, cohesion and unity by inviting journalists from foreign countries to our country or going abroad in accordance with the mission of our Council. We are continuing these kinds of activities, which we previously held with the TRNC, Azerbaijan, Germany, Russia and Georgia, and now with Kazakhstan."
BURSA PROGRAM
The media delegation attended events in Bursa organized around the theme of "Bursa, the Culture Capital of Turkic World for 2022"
They also participated in the opening ceremony of the "Cultural Capital of the World" and the Nowruz celebrations.
The delegation, which participated in the Working Session of the Extraordinary Meeting of the Permanent Council of Ministers of Culture of TURKSOY, chaired by the Minister of Culture and Tourism Mehmet Nuri Ersoy, visited historical, cultural and touristic places in İnegöl, İznik and Bursa after official contacts.
IMPORTANT CONTACTS
In Bursa, Kazakh journalists met with Turkiye's Culture and Tourism Minister Mehmet Nuri Ersoy, The Secretary General of the Organization of Turkic States Baghdad Amreyev, TURKSOY Secretary General Dussanbay Kasseinov, Bursa Governor Yakup Canbolat, Hungary-Istanbul Consul László Kelle, Bursa Metropolitan Mayor Alinur Aktaş, and the mayor of Alper Taban.
Returning from Bursa to Istanbul, the members of press also participated in the Bosphorus Tour.
MEETING AT DEIK
Kazakhstan's leading journalists, who came to Turkey as guests of the Global Journalism Council, visited the Foreign Economic Relations Board (DEIK) where they were briefed about Turkey-Kazakhstan economic cooperation.
Business people in the management of the Turkey-Kazakhstan Business Council also attended the evaluation meeting hosted by DEİK Turkey-Kazakhstan Business Council President and TAV Airports CEO Sani Şener.
Şener gave information about the commercial relations between the two countries to the guest media members and emphasized that Turkey and Turkish business people have made significant contributions to the development and strengthening of Kazakhstan's national trade market in the last 30 years.
"WE FEEL THE BROTHERHOOD"
Returning to Kazakhstan, Kazakh journalists stated in their social media posts, news and articles that they felt the brotherhood and sincerity during their 5 day-trip to Turkey.
"Thanks to Global Journalism Council we had unforgettable trip to Turkiye. We returned to Kazakhstan as cultural ambassadors of brotherly Turkiye. This bridge of friendship will become stronger and stronger," they wrote.