Mother of Diyarbakır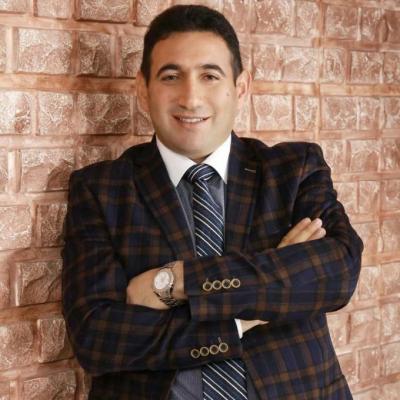 Dr. İmbat MUĞLU – President of GJC Advisory Board 
The mother is responsible for the manifestation of the names "Halik" and "Rahim" of Almighty Allah and is the one who bears the divine relic. They are the sun of virtue, love, chastity, the light that illuminates our path. All roads to heaven pass under his feet. A mother's labor, pain and ordeal for her child are above all else. A life from a life consists only of a mother. Whatever the reason, every mother is always a mother in all circumstances. The mother is the mother of a teacher, a prosecutor, a policeman, a soldier and a terrorist. For this purpose, no mother can be underestimated and ignored, regardless of her pain and value. Although the mother cuts her body into pieces, pulls her lungs and heart out of her chest and throws it into the ground and mud, despite everything, her heart full of love still loves her cub and continues to beat for her. The best example of this is the sit-in and resistance started by the Diyarbakir mothers who are responsible for the HDP's kidnapping of their children on the mountain on September 3, 2019.
448 days that overlap the words Diyarbakir and mothers. Language easy 448 days!  For a mother, she has spent dozens of days, months, years apart from her child! Their mother from Diyarbakir, who claims that her sons were kidnapped and taken to the mountain by the terrorist organization PKK, continues their wait with stability. Two other mothers were involved last week. Mothers who raise their children with a thousand kinds of Labor and dream of the future keep their anger alive against those who steal their hopes. Diyarbakir mothers, who watched their children's path without giving up, moved their waits in front of the HDP building to tents due to climatic conditions. What change of venue could be the solution to putting out the Heartfire of mothers who have decided to wait in a tent to protect their bodies from the cold in the process? What walls can heat them? What waters can put out the fire in their hearts? His children were not yet able to establish their ties with the pen, while political ideologies and capitalist world order forced them to arms and banished them to the mountain. Who knows what goes through their minds as they wait anxiously for the fate of their children. Lives moved to the point of whether they live or die, from when they dreamed of having a beautiful future while combing their daughters ' hair. Diyarbakir mothers are the name of the revolution against the PKK terrorist organization, the baby killer who not only stole their dreams and hopes of the future from the hands of mothers who had hopes of graduation while dropping their son off at school, but also mortgaged their children's right to life. It is a historical example of a terrorist organization and similar tyrannical structures.
Diyarbakir mothers, who demonstrate a great example of courage for the sake of their children, in a way protect other children who are capable of being deceived. Behind the photos of their children, they challenge the terrorist organization with their big hearts. The kidnapped children are children of the state. The fingers, which are lit on their hands and used in political dirty games, are the Lambs of their mother's henna until they meet these cruel and traitors, and the saplings that the Republic of Turkey is waiting for. Lives that should be written in pencil are extinguished by bullets. Being a mother means trying to grow saplings from bullets planted in a pot. Diyarbakir mothers are trying to extinguish the dirty games that the PKK terrorist organization has set on fire with blood. Diyarbakir mothers who fought a cold war with the PKK terrorist organization with their stable stance in this sit-in, which they came out with the hope that their sons were alive and would surely return one day…
Every living thing cries, when mothers cry, they cry from the heart, they cry from the soul.  As he weeps for his Cub, his heart, his lungs, his entire limb burn as if he had drunk poison. A mother who goes to the mountain instead of her son and daughter's school cries every day. Diyarbakir becomes a lake if you collect the tears that mothers shed for their children, who were forcibly taken by the child killer PKK. Some of these mothers are 30 years, some 20 years, some five years, unable to see their children. There is no despair in this resistance. When mothers see dozens of families reunited with their children after this resistance, they are loaded with hope at any moment. This resistance will continue until the last son surrenders to the safe hands of the state. I wish that the mother's heart is the heart that will illuminate this distress most beautifully. I sincerely wish that this resistance will result in a sequel that makes Diyarbakir mothers laugh.
Dr. Imbat MUĞLU