That promise on the charity box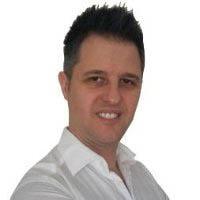 Sertaç Virancık – Member of GJC Board
Everyday we are once more waking up to day with Coronavirus. This disease is now in our lives. And we had to shape our lives accordingly, whether we wanted to or not.
Our work has dominated our power, our eating, drinking, shopping habits, even our domestic relationships. Humanity fell "captive" in as little as 1 year to this disease. Now, let's take a look at what's going on out there…
The deaths are continuing in the "Superpower" US. Bodies are being held in mobile morgues, which are broken down from trucks towed to shopping mall parking lots.
What About Russia? Remember, not long ago, in April, when President Putin stood in front of the cameras and said that there were deficiencies in protective equipment, especially masks, the color of chaos rose a click.
And England? The "herd immunity strategy" didn't stick well. Deaths are like a truck with a brake empty, have been unstoppable. The situation is now out of hand.
The nightmare has also appeared in the European Union (EU) with 27-members. All of us were petrified in an instant when we saw lifeless bodies left to rot in the streets, parks, even hospital gardens in Italy and Spain. The economies of France and Germany, which have backed the EU, were forced to close the ignition.
Let's Talk About Turkey… How did the pandemic process work? What has been done? How was the crisis managed? Let's remember the turning points, the breaking moments together.
Of course, the first goal was to slow down the speed at which the virus spread and minimize the damage it could do. For this purpose, government support, steps to be taken were critical. At first, 32 thousand medical personnel were employed. At the behest of President Tayyip Erdogan, pandemic hospitals across the country were ordered to start building, while existing hospitals were ordered to increase their capacity. In this context, in 45 days only in Istanbul, 3 hospitals were built, each exceeding the capacity of 1000 beds. This speed was perhaps the first in the world in Turkey. In Europe, the number of intensive care beds per every 100 thousand population was below 12, whereas in our country, this figure was increased to 50 in 1 month.
Comprehensive support packages have been implemented in order to minimize the negative effects that the global epidemic can cause on the country's economy, security, tourism, trade and working life. The "Shield of Economic Stability" package gave a sigh of relief to many segments of society, from tradesmen to farmers, from employers to workers, from civil servants to retirees. More than 450 billion TL in loans were provided to businesses. Debts to public banks were delayed for 3 months. Short work allowance for employees was introduced to prevent layoffs. A total of 4 million 500 thousand households were supported by 1000 liras in cash. Retirees have not been forgotten either. The lowest pension was given a 50 per cent raise, to 1,500 TL.
The nation has also taken care of its state in this critical process. Donations to the "We are enough for us Turkey" campaign reached about 2 billion pounds. The state should have taken care of the nation and the nation should have taken care of the state. That's what happened.
In these critical days, when all the countries of the world shut down and shed their sweat, Turkey came to the rescue. Our cargo planes took off one after the other to save lives. Tons of medical supplies and equipment were shipped to China, Iran, Bulgaria, Italy, Spain, Great Britain, Ireland, Kosovo, Libya, Kyrgyzstan, Azerbaijan, even thousands of kilometers away from Brazil, Colombia, Venezuela and many countries whose names I do not write.
Medical aid supplies were even sent to the United States. A world giant that has imposed sanctions on us for a period and is trying to shake up our economy(!) 500 thousand masks, 400 thousand aprons, 2 thousand liters of disinfectant, 500 face protection, protective mask, glasses we have given.
Do you know what was a scene I couldn't forget? Written on aid boxes received by US commanders was the words of Mevlana: "How many hopes are behind despair. How many suns are there behind the darkness?" Yes, that helping hand extended by Turkey was a sun born after darkness. These benefits have enabled who knows who to hold on to life.
In short, the Republic of Turkey has done its part in the name of humanity more than enough. Turkey played, the world applauded…
…